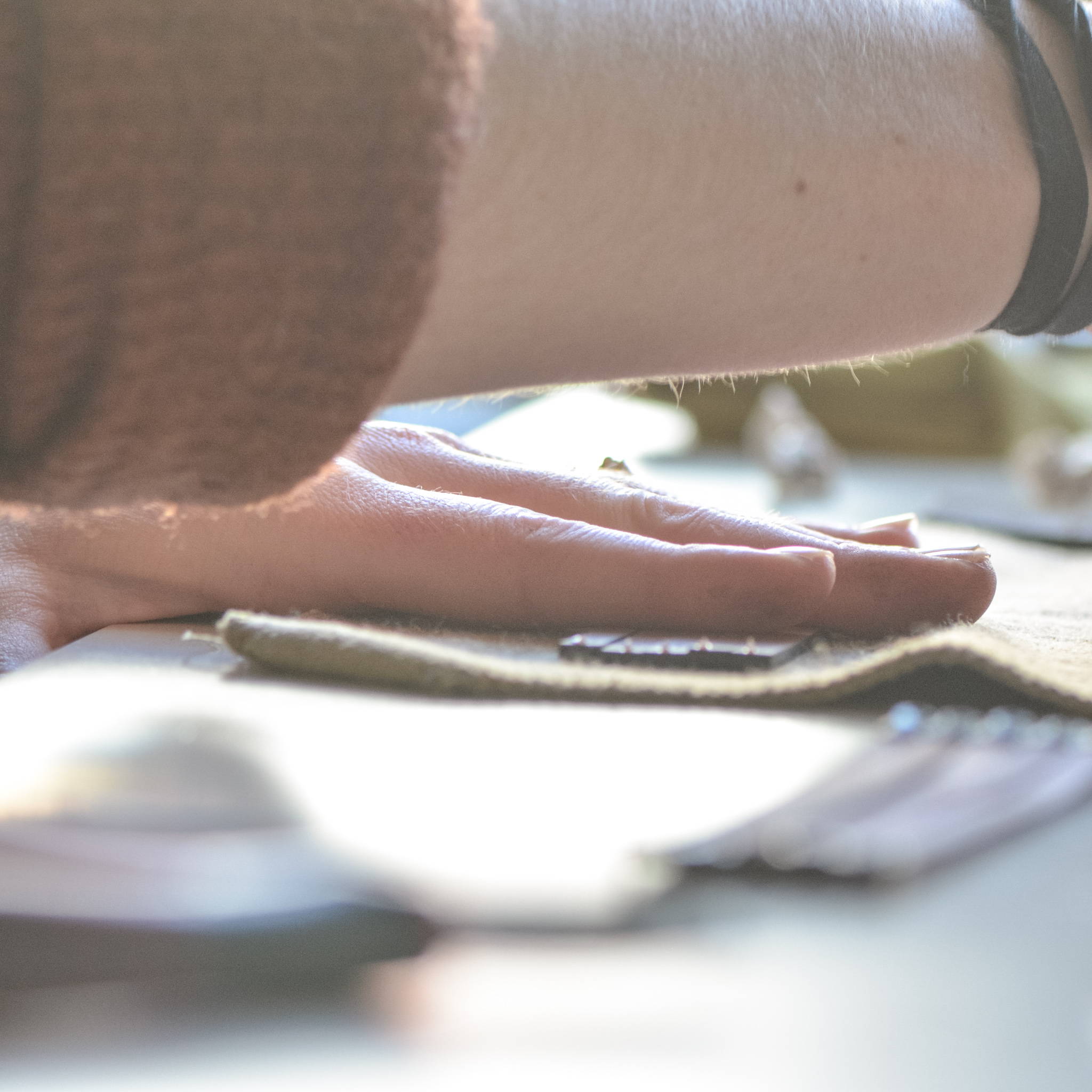 Handmade with love in Charlottesville, Va since 2005.
Laurel Denise items offer each person a soft-spoken hope...
Because we've all searched for the words, the strength, the meaning, the inspiration, when none exists.

Because we've all wanted to freeze time, to hold onto that special moments forever.

That's why each Laurel Denise piece offers a unique encouragement for a difficult time, a beautiful reminder to press on, or a meaningful way to treasure a memory each and every day.
2021 sold out in record time. 2022 is coming soon, along with some new paper line friends. Want to make sure you hear first? Sign up for our mailing list here.
Designed on purpose by two friends who like to Get Things Done, the planner that went viral before that was a thing is back and better than ever!
.
Our unique layout gives you a clear picture of your plans for the month, week, and day in one location because it lets you see everything in one place. No flipping back and forth, no jotting something down in one place and missing it in another. The Laurel Denise Planner gives you a clear picture of your plans for the month, week, and day in one location.
"As you know, I order from you All The Time! About to place another one. Every product is beautiful and exceptionally crafted.
It's my "go to" for showing thoughtfulness and "I care" whatever the situation. xo"
LOVE THE BRACELET AND WONDERFUL CUSTOMER SERVICE
"I bought the bracelet for a girlfriend of mine that is going through some tough times. She absolutely loves it! Also, customer service was incredible."
"My package was shipped quickly and arrived wrapped in an adorable package.
I can't stop looking at my new bracelets, and several people noticed them at work today. I think I may order some more."
"I have been very pleased with all of my orders. The quality of the product is fantastic as well as the customer service.
This company and its products are a blessing!"