Customer Stories: Meet Sam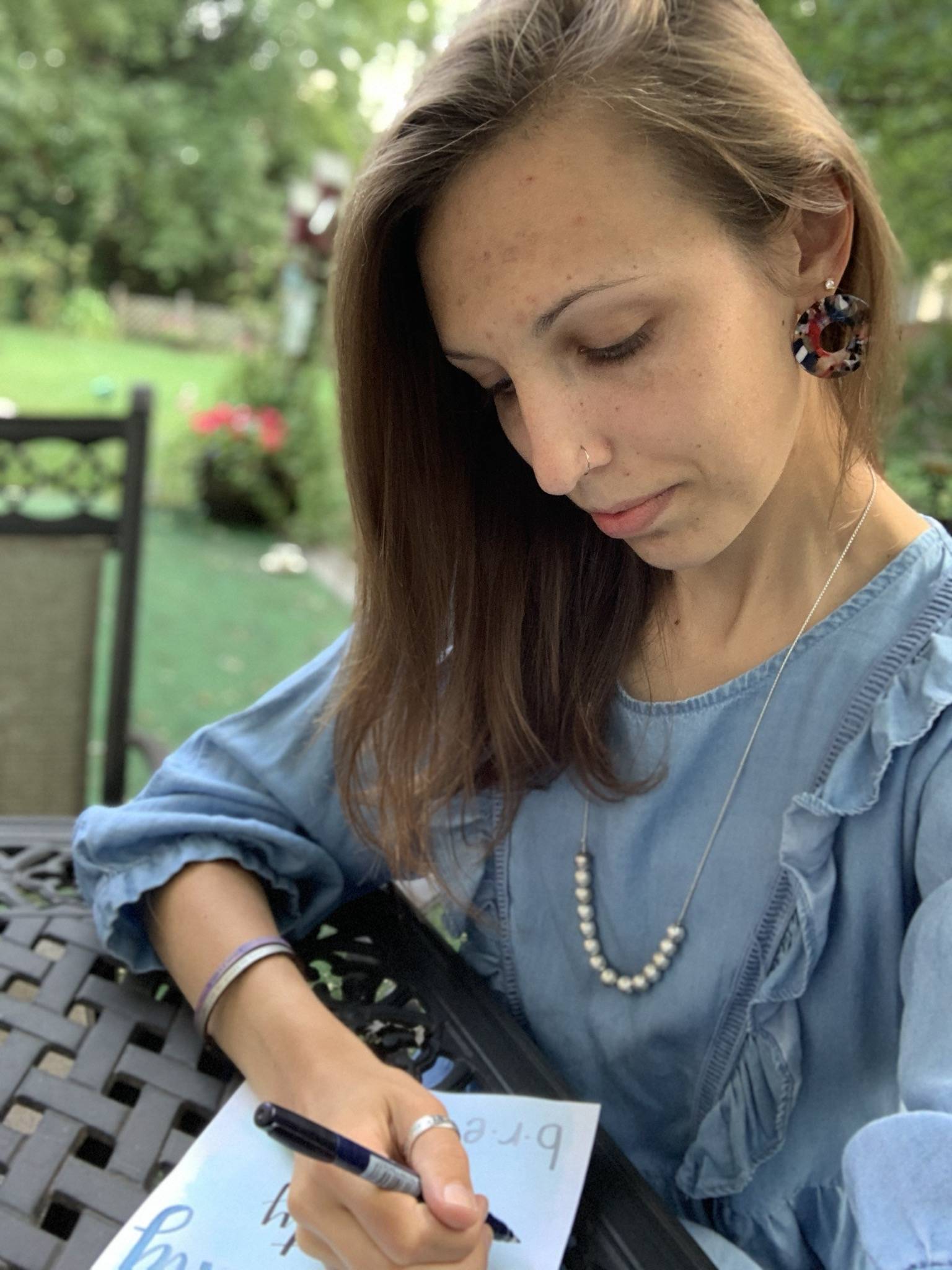 "My first Laurel Denise bracelet was a gift from my Mom. She bought me 'life is tough, so are you' for Christmas last year when I was going through a really hard season. Since then, I have bought several for gifts for my friends and family!! They make the perfect gift for any occasion, but my favorite is to give one as a just because gift. They are the truths we need to hear when we are celebrating, when we are grieving, when we don't think we can go on, and when we need to feel seen, known and loved. Words are powerful and mean so much to me. We all need a little light when things get dark and I think these bracelets are the perfect reminders that we are not alone and we can do hard things. My second bracelet I bought for myself right before starting a new chapter in my life. I have struggled with an eating disorder, anxiety, and OCD since I was 10. My story is full of falls and rises and so much hope because after it all, I'm still here. And I am so so grateful to have a future. After years of rewriting core beliefs that no longer serve me and learning to be a person with worth, when I saw the bracelet 'a future and a hope' it felt like the exact reminder I needed.  
It is about the everyday reminder that I have a future and I deserve to be here. The fact that I can look to my wrist for a truth when my mind is sometimes telling me lies means the world. I recently started a new job that I absolutely love and I am living a life I didn't know if I would have. I don't take anything for granted, I try to find beauty in the little things, and I'm learning to love the person I'm becoming. Now that I found my voice again, I promised myself I would keep talking, keep sharing, keep advocating. There are bigger plans for me than fading away and staying small. It is an ongoing journey that I am not walking alone and I love that I can look down at my wrist when my world is spinning and remind myself that even in the darkest moments, there is hope.
"My three biggest life takeaways are:
ONE.Take time to slow down and do the things that make you feel truly alive. Life moves fast but it is ok to pause. For me, that looks like buying myself flowers, doing calligraphy, and drinking coffee while listening to Taylor Swift. I have learned to love this slow time.
TWO. When all else fails and life seems too hard-just show up and do the next right thing. Break it down, set small goals, and take it one moment at a time.  
THREE.When you can't find hope, it is ok to let someone else hold it for a while. The darkness isn't so dark when you let someone in. And when you are ready, you can take it right back. But it is important to feel it all. Because while somedays I cry and feel broken, I am also capable of feeling great joy. Like the joy when you smile so big your face hurts. When you numb the bad you numb the good. So buckle up, feel and heal, and remember we are all just walking each other home."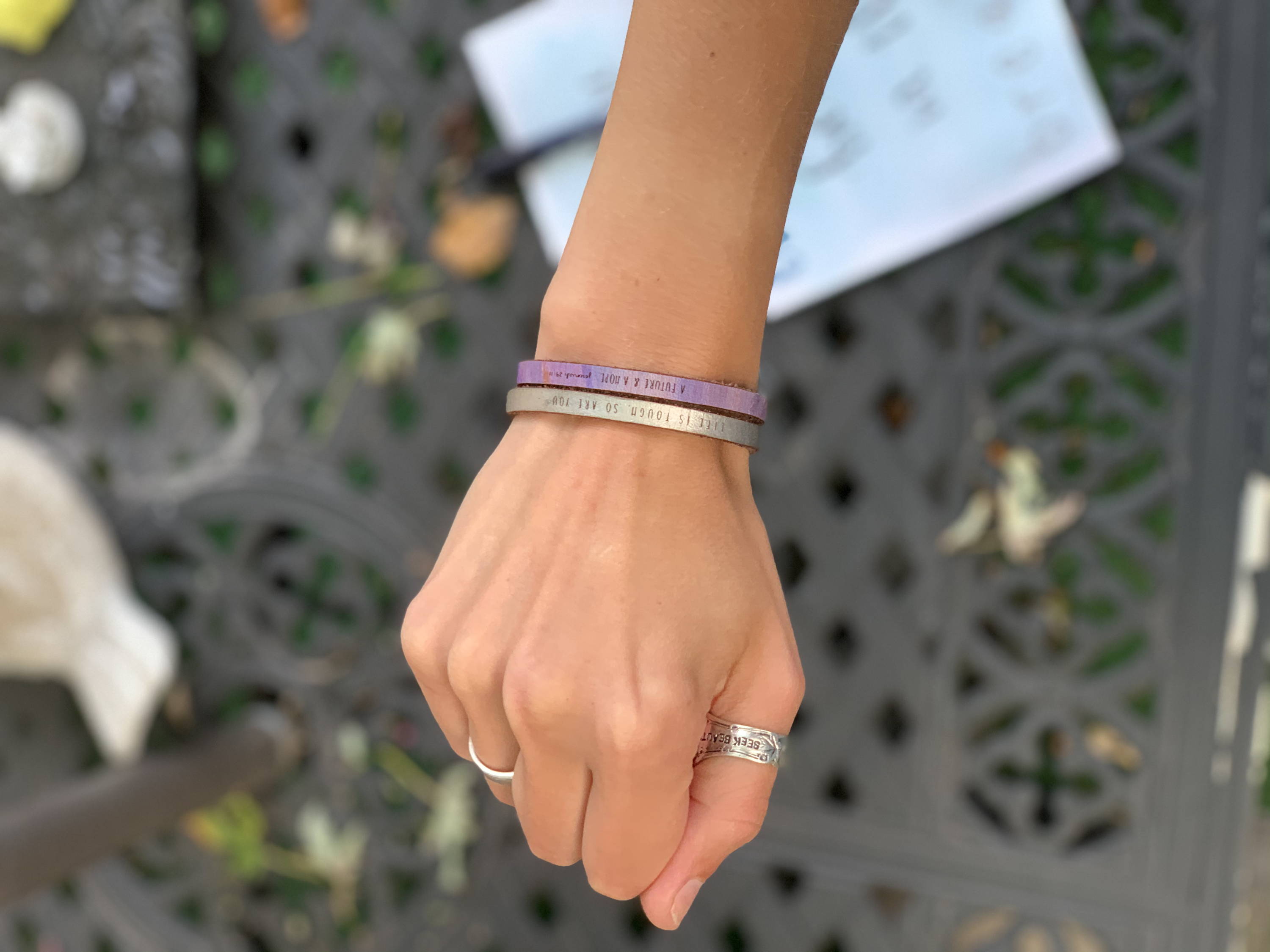 Thank you so much for sharing your beautiful story with us today, Sam! You gave words and encouragement to what so many struggle with and that feeling of being known is priceless. You are a treasure and a light. I'm so grateful to have met you through your purchases.